Power Apps that Power the Business
PowerApps, Cubic helps in building business apps you need quickly & customize the current apps which restrict your business ideas. Microsoft powerapps is an enterprise service for innovators everywhere to connect, create and share business apps with your team on any device in minutes. And Microsoft powerapps  helps anyone in your organization unlock new business quality.
Quickly create apps that work on any device using a Microsoft Office-like experience, templates to get started quickly and a visual designer to automate workflows. Use built-in connections, or ones built by you for company, to connect PowerApps to cloud services such as Office 365, Dynamics CRM, Salesforce, Dropbox and OneDrive and on-premises systems including SharePoint, SQL Server, Oracle databases, SAP and more. Share PowerApps like documents. It's as simple as typing an email address and your coworkers can take advantage of an app you created.
PowerApps includes Azure App Service for employee-facing apps, so native web and mobile apps get into employee hands faster than ever. Build additional data connections and APIs to any existing business systems, thus empowering any users in your organization to create the apps they need. Data security and privacy controls are respected by PowerApps, so you can manage data access and maintain corporate policies. Data is at the core of every app. Power apps make it easy to get your data into apps with more than 200 connectors for many popular cloud services and even your on-premises data.
       Microsoft powerapps
SharePoint Online

Office 365

Dynamics 365

Microsoft Azure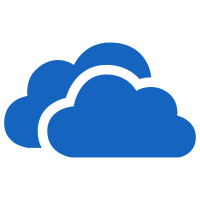 OneDrive

Excel

DropBox

Salesforce

Data Gateway

SQL Server

Custom APIs

Slack
Since its launch in late 2017, many prominent customers & partners have adapted power apps including as Toro, Bose, Metro Bank and eBecs and a lot more on the way. Customers have built solutions ranging from a recruiting app for an internal team to a mobile app for banking employees that connects to their CRM data. And customers are realizing the impact of PowerApps on their business
Are you planning to using PowerApps or got stuck developing one of your apps? Let us help you! we provide free consultation in building new apps and help you in fixing issues of your power apps at nominal cost. Click here to contact us
More Applications
SharePoint Employee Directory
Employee Directory app / add ins displays information about employee in the organization in visually manner and allows you to find any user in just few seconds, with various filters to select, departments, skills, Job title, manager, location, etc.
SharePoint Expense Reimbursement
Expense Reimbursement Application is a SharePoint / Office 365 based employee expense reporting system that completely streamlines the entire expense report life cycle.
SharePoint Leave Management System
Cubic's leave management solution on cloud is a highly configurable and can address leave management needs of any organisation, be it small or big.
SharePoint Document Management
Office 365 document management system enables HR to go paperless with full life cycle of all of your employees from the time of onboarding to the time of offboarding and later for any compliance needs.
SharePoint Employee On-boarding
Cubic On-boarding experience leads to pleasure experience for new joinee as well as no burden on HR team. With the help of Cubic On-boarding App, there is no more paper work, employees integrate into their teams quicker, and HR teams can focus on the people coming on board rather than working on multiple tasks.
SharePoint Payroll Management
Payroll management is a crucial function of any successful organization. Due to a large number of calculations and statutory compliance requirements, payroll needs to be managed efficiently to keep the employee satisfaction high as well as senior management stress free.